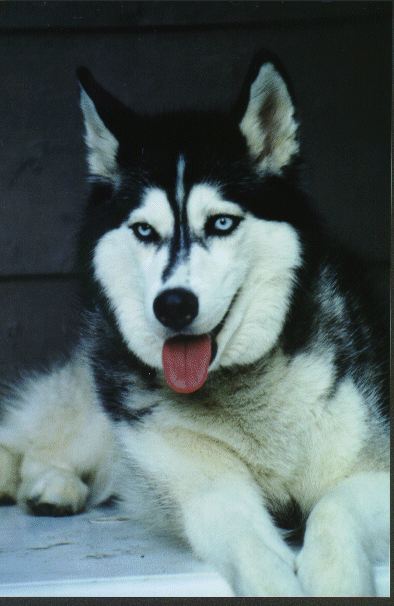 This is Nakita, everyone who knows me, knows about her. Shes a pure breed Siberian Husky, born March 9, 1997. Shes my baby.
On this home page, the "doorway" to my site, I'll introduce myself and talk about my reasons for wanting a web site. I might put a picture of myself on this page...or just a picture that I especially like.

Please sign my guestbook with any comments or reactions you have to my site. You can also contact me privately. I love to get mail!